Apollo 11

G
Available in 2D. Click links for showtimes.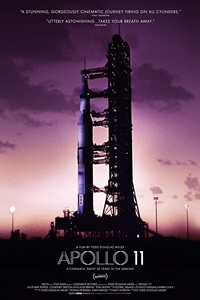 Playing at the following locations:
Crafted from newly discovered 65mm footage, and more than 11,000 hours of uncatalogued audio recordings, Apollo 11 takes us straight to the heart of NASA's most celebrated mission - the one that first put men on the moon.
Details
Documentary
1 hr. 33 min.
Opened March 8th, 2019

Director
Todd Douglas Miller
Writer