Safety Procedures
OUR RE-OPENING PLAN
METROPOLITAN THEATRES OPERATIONAL PROCEDURES
COVID-19: SAFETY FIRST
The health and safety of our guests and employees are our priority. We are committed to providing you with a great moviegoing experience while we take the following health and safety precautions at our theatres.
As our theatres begin to reopen, we've put new safety measures in place, which are outlined below.
Thank you for your continued trust in Metropolitan Theatres.
Re-Opening Schedule
(Subject to change)
We look forward to seeing you!
NOW OPEN:  MetroLux Dine-In Theatres at the Foundry, Downtown Loveland, CO
Please check back as we will be announcing more theatre re-openings soon.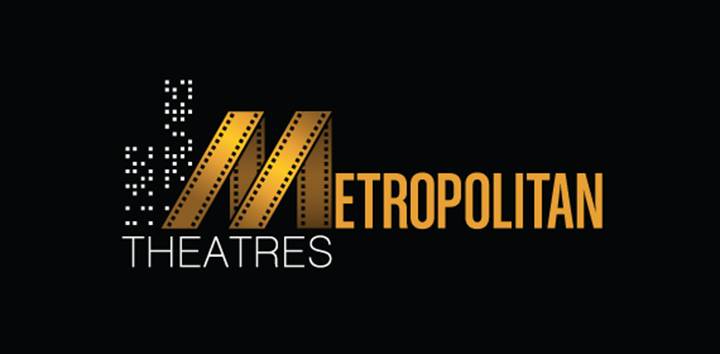 Theatre Experience
Safety Procedures
Ticket Purchases:  Guests are encouraged to buy tickets online through our website for contactless payment.  Ticket bar codes may be scanned at the theatre. (Mobile App for ticket purchases coming in July)
Protective Shields: Protective Shields have been installed at the box offices and concession stands.
Social Distancing: Decals will be placed in high traffic areas (concessions stand, box office, and restrooms) to ensure a 6-ft distance between guests.
Auditoriums: Reduced capacities in each auditorium with 6-ft separation between each guest/party. For our reserved recliner auditoriums, there will be a minimum of two empty seats between parties.  In our traditional auditoriums, there will be three empty seats between parties and every other row will remain empty.
Disinfect High-Contact Surfaces: High-contact surfaces will be disinfected frequently.  This includes restrooms (sinks faucets, handles, etc.), auditoriums, entrances/exits, railings, counters, podiums, and kiosks. The box office will be sanitized after every transaction. Seats in the auditoriums will be disinfected between every show (seats, armrests and tray tables).
Face Coverings: Face masks where required are to be worn at all times in the theatre except when seated in the auditoriums.  Face masks where optional are recommended to be worn in common areas such as lobby, hallways and restrooms. If social distancing cannot be maintained, we reserve the right to make masks mandatory. If they are mandatory, masks may be removed when eating, drinking or seated for your movie. 
Remain Home if Sick:  Guests are requested to remain home if sick or have been in close contact with anyone experiencing signs of sickness.
Sanitizer Stations:  For guest well-being, hand sanitizer stations will be placed throughout the theatre.
Senior Only Showings:  Select theatres will have special showings for seniors and at-risk guests. See local theatre listings for locations.
Drinking Fountains:  will be closed. 
Arcade Games:  will be closed.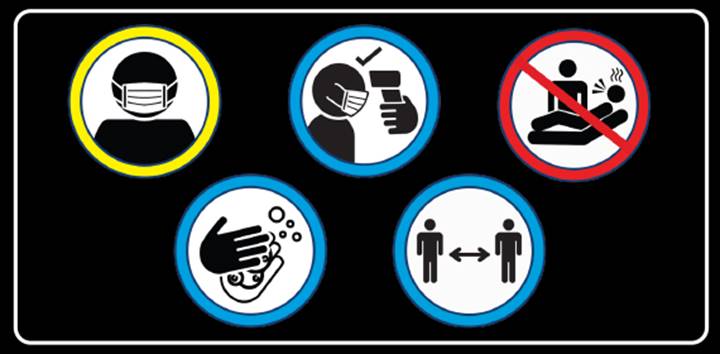 Employee
Safety Procedures
Temperature Check: Employee temperatures will be taken at the start of every shift. Any employee with a temperature or COVID symptoms per CDC recommendations will be asked to leave.
Proper Protective Equipment: All employees will be required to wear Proper Protective Equipment (PPE) which includes masks and gloves, and adhere to all CDC recommended standards of use for the equipment.  Metropolitan Theatres will supply masks and gloves for all employees.
Hand Washing: All employees will be required to wash their hands at the start of their shift, and regularly, for at least 20 seconds.
Remain Home if Sick: An employee who is sick or not feeling well will be required to stay home. An employee who has been in close contact with anyone experiencing signs of sickness will remain home.
Safe Social-Distancing: Employees will practice safe social distancing and avoid personal contact in accordance with the CDC and local government guidelines.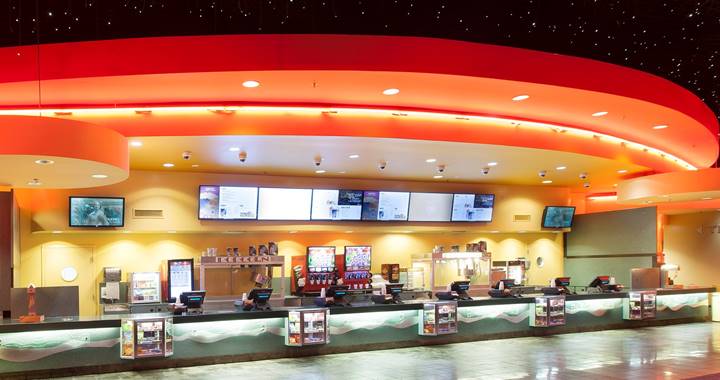 Food / Concessions
Safety Procedures
Food/Concessions:  Safety Procedures
Team members have been trained in proper food-handling protocols in order to reduce person to person contact.
Safe social distancing decals will be placed on the ground to ensure that guests are maintaining a healthy distance of at least 6-ft apart while waiting in lines.
Self-serve soda machines (where applicable) will be managed by theater staff or closed. Upon purchasing a drink at the concession stand, guests will present their receipt to the employee working the drink station and they will fill the cup.
M Rewards Member Refills: A new cup or popcorn container will be given for all refills.
Self-serve condiment stations will be closed. Guests can request condiments at the concession stand.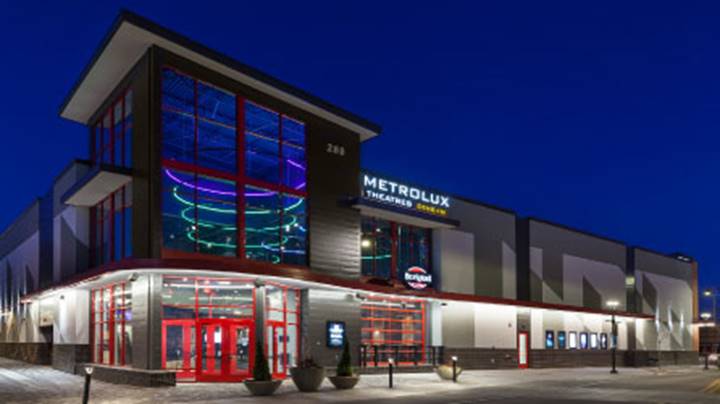 Dine-In Experience (MetroLux Dine-In Theatres)
Safety Procedures & Temporary Changes
MetroLux Dine-In Theatres:
There will not be in-auditorium ordering at this time.  However, guests can place orders at guest services, the host station or at the concessions stand.  Servers will bring the food to your seat.
A limited menu will be implemented to ensure that we are able to maintain the safest possible food-handling environment.
The concession stand will be open for popcorn, candy and drinks.
Condiments will only be served upon request and will not be self-served.
Mobile App for food and beverage ordering and ticket purchases coming in July.