We're Open!
(Subject to change)
We look forward to seeing you!
Our theatres are all open.
(Check Showtimes for Operating Hours)
Theatre Experience
Safety Procedures
Ticket Purchases:  Tickets can be purchased on our mobile app or online through our website for contactless payment.  Ticket bar codes may be scanned at the theatre.  Our Box Offices are open for ticket purchases and we do accept cash payment. 
Disinfect High-Contact Surfaces: High-contact surfaces will be cleaned regularly.  This includes restrooms (sinks faucets, handles, etc.), auditoriums, entrances/exits, railings, counters, podiums, and kiosks. 
Face Mask Policy: Our policy is to enforce locally mandated COVID-19 rules and regulations. Unvaccinated guests are recommended to wear a face mask when not eating or drinking.
Remain Home if Sick:  Guests are requested to remain home if sick or have been in close contact with anyone experiencing signs of sickness.
Sanitizer Stations:  For guest well-being, hand sanitizer stations will be placed throughout the theatre.
MetroLux Theatres at San Clemente has an RGF® air purification system in all auditoriums and across the facility.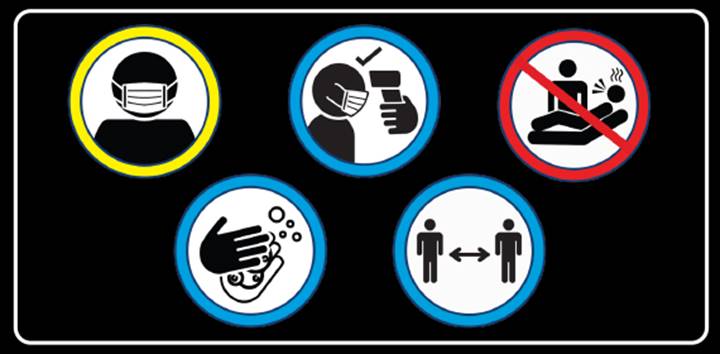 Employee
Safety Procedures
Temperature Check: Employee temperatures will be taken at the start of every shift. Any employee with a temperature or COVID symptoms per CDC recommendations will be asked to leave.
Hand Washing: All employees will be required to wash their hands at the start of their shift, and regularly, for at least 20 seconds.
Remain Home if Sick: An employee who is sick or not feeling well will be required to stay home. An employee who has been in close contact with anyone experiencing signs of sickness will remain home.
Face Masks:  Masks are required where local mandates apply.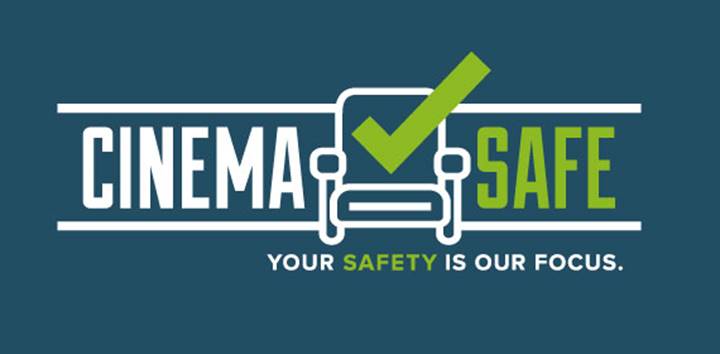 Cinema Safe
Our Pledge for Safety
OUR COMMITMENT
With theaters reopening, your safety is our focus. We're committed to adhering to state and local regulations.

When you see the CinemaSafe badge, you can rest assured we are doing — and insisting on — everything possible to ensure your safe & healthy return to the movies!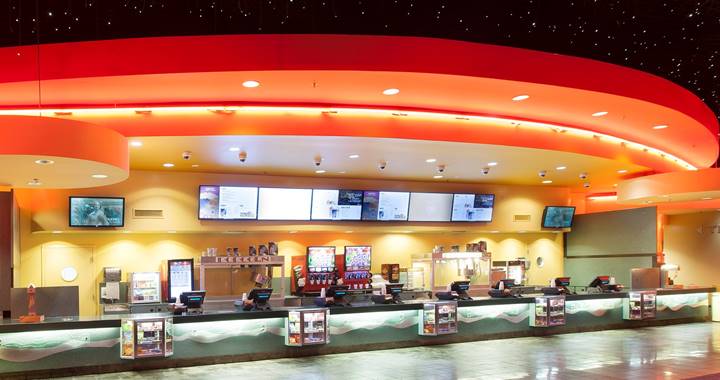 Food / Concessions
Safety Procedures
Food/Concessions:  Safety Procedures
Team members have been trained in proper food-handling protocols in order to reduce person to person contact.
Please continue to practice social distancing and maintain a healthy distance while waiting in lines.
M Rewards Member Refills: A new cup or popcorn container will be given for all refills.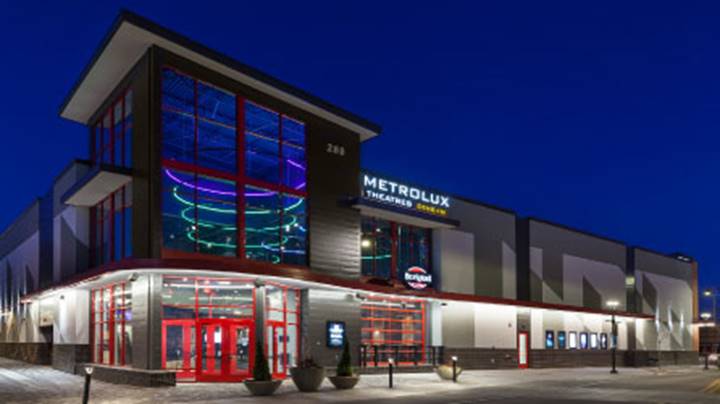 Dine-In Experience (MetroLux Dine-In Theatres)
New Ordering Procedures
MetroLux Dine-In Theatres at The Foundry:
We've made changes to dine-in ordering.  
Mobile App Ordering:
Download the Metropolitan Theatres App in the App Store or Google Play.
When buying your tickets, order your meal in advance.
Your food will be cooked to order once your ticket is scanned inside the theatre.
When it's ready, we'll deliver it right to your seat.
Want to order more? Just use the app and we'll bring it to you!
Earn M Rewards points on ticket and food & beverage orders!
(For refills, visit concessions or the bar and we'll be happy to help.)
To Learn more about the App, click here.
Kiosk Ordering:  
Easily purchase your ticket and place your food & beverage order on our kiosks.
Once your ticket is scanned, your order will be cooked and brought to your seat.
Earn M Rewards points on ticket and food & beverage orders!
Want to order more?  Just use the app or visit the bar for assistance.
(For refills, visit concessions or the bar and we'll be happy to help.)