Redstone 8 Cinemas, Park City,
6030 North Market Street,
UT 84098
Redstone 8 Cinemas: NOW OPEN
Park City, UT
Theatre Amenities
Reserved Seating
Stadium Seating
Advance Ticketing - Show e-ticket at the door for admittance
All Digital Projection & Sound
Closed Captioning (CC)
Audio Description (AD)
Handicap Access
MASK POLICY:
Face masks are required for all guests. Masks may be removed when eating and drinking inside the auditorium.
NOW PLAYING
<<< DRAG & SCROLL TO SEE MORE MOVIES>>> Redstone 8 Cinemas
Would you like to receive a $100 Metropolitan Theatres Gift Card?  If so, refer family and/or friends to be part of our Metropolitan Theatres team at REDSTONE & HOLIDAY VILLAGE CINEMAS in Park City, UT or ISIS THEATRE in Aspen, CO.
*You will receive the $100 Metropolitan Theatres Gift Card after their 45th day of employment.  The more people you refer the more Metropolitan Gift Cards you will receive!
Stay Safe to Stay Open
Our Pledge to You!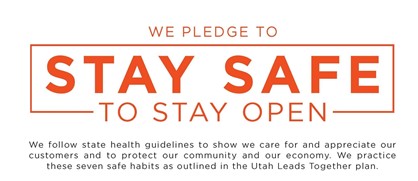 Bargain Tuesday!
Save $$ All Day!
Bargain Tuesday.
Special pricing for all movies all day!
OFFERS, PROMOTIONS & NEWS
<<< Drag, Scroll and Click to See More Promotions >>>