Metropolitan Theatres Promotions and Special Events
Our promotions and special events are updated regularly, so please check back often.
Scroll Down for promotions & offers.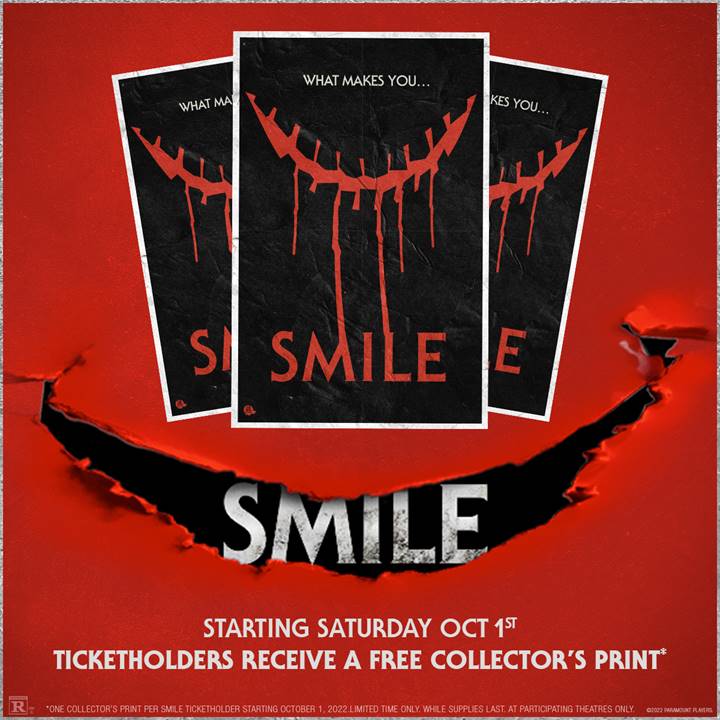 SMILE Collector's Print
Starting Saturday, October 1st, ticketholders receive a FREE collector's print while supplies last.
Limited to the fist 100 ticketholders at participating theatres only.
Bargain Tuesday
Save on Tickets & Concessions!
Every Tuesday is Bargain Tuesday! 
Enjoy lower priced tickets.
And, get a Bargain Tuesday Combo of a small popcorn & small soda for $6!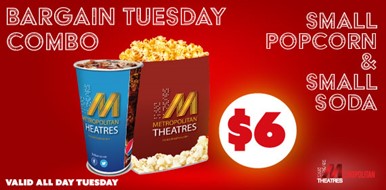 Your Private Screening
Rentals & Buyouts
Rentals are booked one week out only and are based on availability.  Rentals are limited and are not guaranteed.
OFFERS, PROMOTIONS & NEWS
<<< DRAG, SCROLL AND CLICK TO SEE MORE PROMOTIONS >>>