Metropolitan Theatres Mobile App
Going to the movies has never been easier!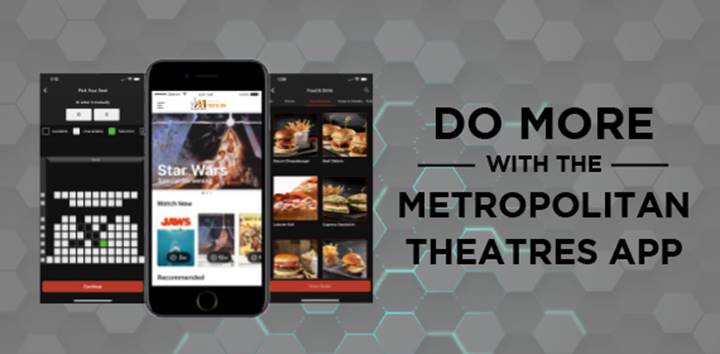 NEW Mobile App
Coming Soon!

In-Theatre Dining Made Easy!
With our new app, order your food when you
purchase your ticket and we'll make it to order
when your ticket is scanned at the theatre!
If you prefer to wait until you're seated to order,
use the new app to place your order!
Buy your tickets in advance and scan
your phone inside the theatre
for touchless entry.

Movies Made Easy at Metropolitan Theatres!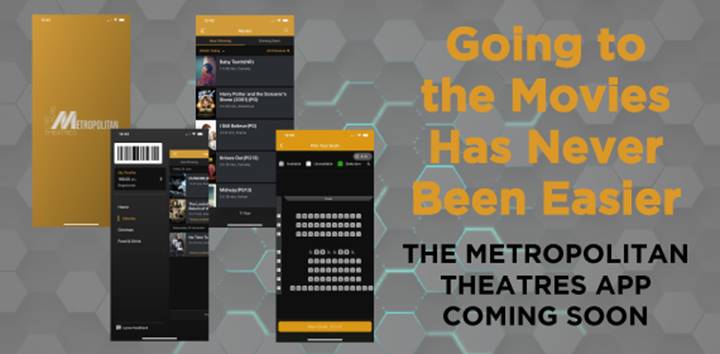 Going to the Movies Has Never Been Easier!
• COMING SOON:  the Metropolitan Theatres app!
• With the app, see what's playing, purchase and view digital tickets.
• At MetroLux Dine-In Theatres, order your food when you purchase your tickets.
• Earn M Rewards points on ticket and food & beverage orders!
App will be available on the App Store and Google Play