Scripted Café - Now Open
Located inside MetroLux Theatres + IMAX @ Outlets at San Clemente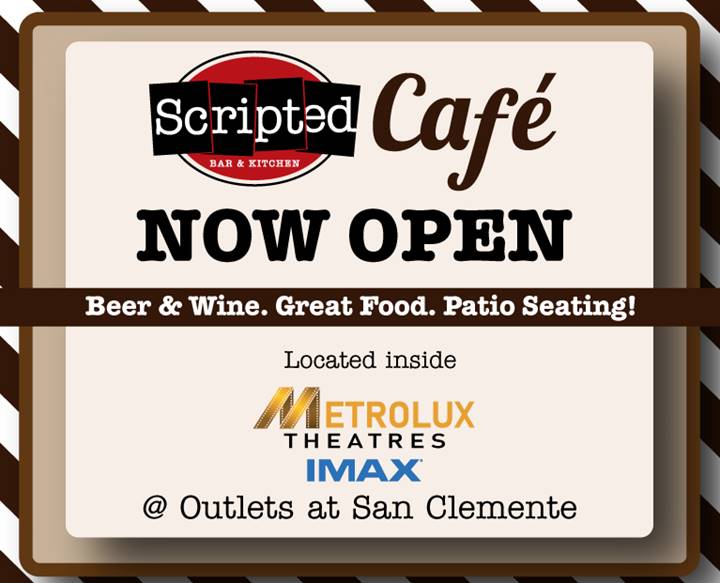 Scripted Café
Now Open
Scripted Café is now open.  We're located inside MetroLux Theatres + IMAX @ Outlets at San Clemente.
Enjoy patio seating with a warm casual environment.
We offer made to order food, plus beer & wine. Cocktails coming soon.
Simply order at concessions and we'll bring the food to your table.
No reservations required.  Scripted Café is open during regular theatre hours.
Private Patio available for rentals. Perfect for all special events and occasions.  Chef prepared menu and catering. To learn more, please click here. 
Scripted Café Menu
Take a look at our menu.  Chef prepared food, made to order.
We look forward to having you join us.
Our indoor dining room will be opening soon.
Photo Gallery
<<Scroll to see more>>